Business case: Registro de Trauma (Sótero del Rio Hospital)
Business case
Technological infrastructure for the operation of the largest hospital in Chile
Client
Sótero del Rio Hospital
Context
The Sótero del Río hospital has the most important emergency in Chile, where the flow of patients is high and has a high diversity of cases. Additionally, not only are the patients heterogeneous but also the operating conditions, the infrastructure of the facility is highly complex.
Approach
Unification of the registry of all patients in a single digital platform.
Digital platform that allows to operate online and offline, for cases where the devices do not have an internet connection or it fails.
Automatic synchronization system between online and offline records.
Integration of the different processes in a single platform, controlling both the patient file, exam registration and inventory.
Real-time indicator display system, advanced search and export to Excel.
Results
Reduction of duplication of work, since the hospital units also have emergency records, which allows for faster action.
Increase in inventory efficiency, improving costs in favor of the hospital.
Minimization of avoidable critical cases due to lack of information about the patient and his treatment.
Notes
The content of the business case is abbreviated and endorsed according to the confidentiality clauses and the actions of Nursoft consultants.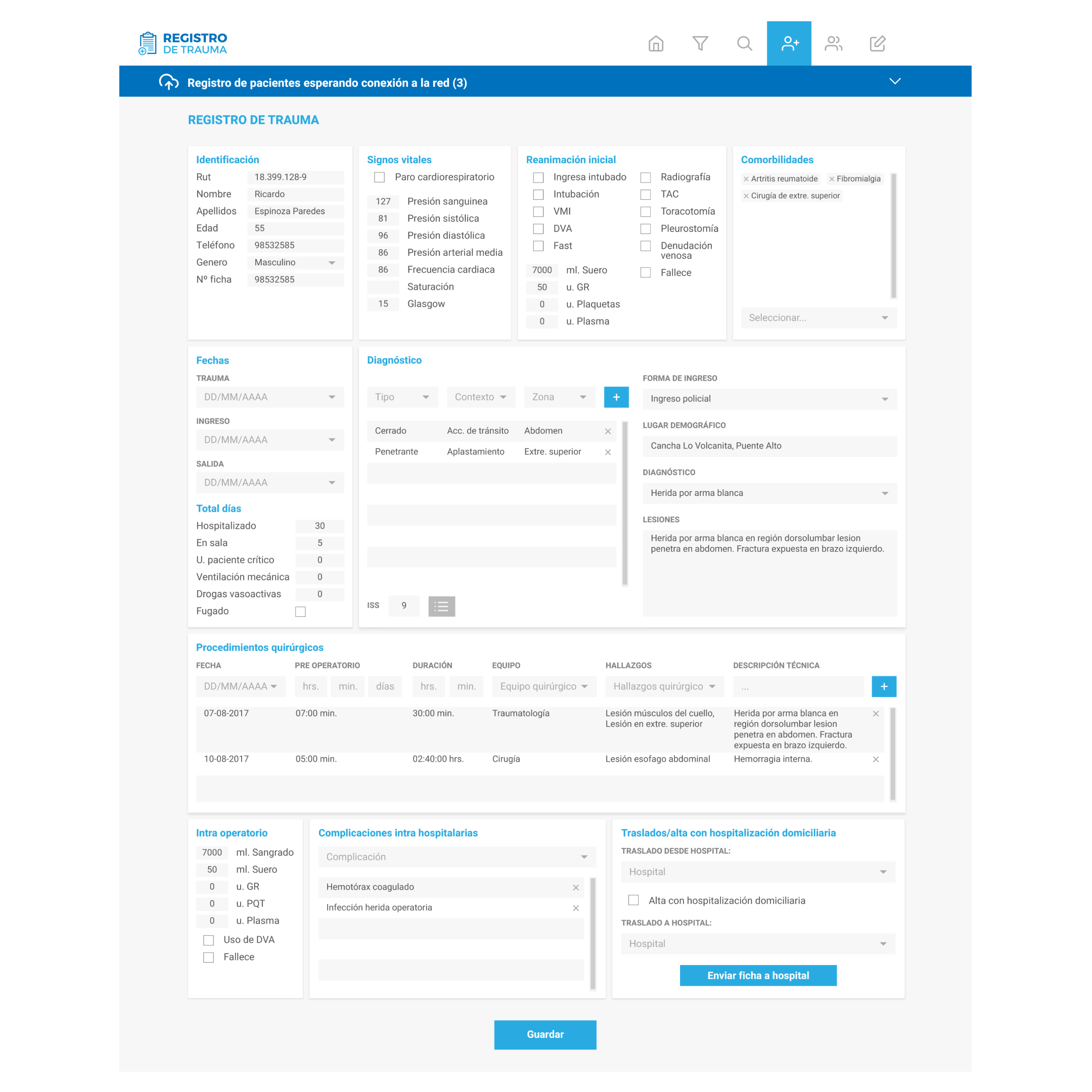 Standardized system for registering patients and interventions.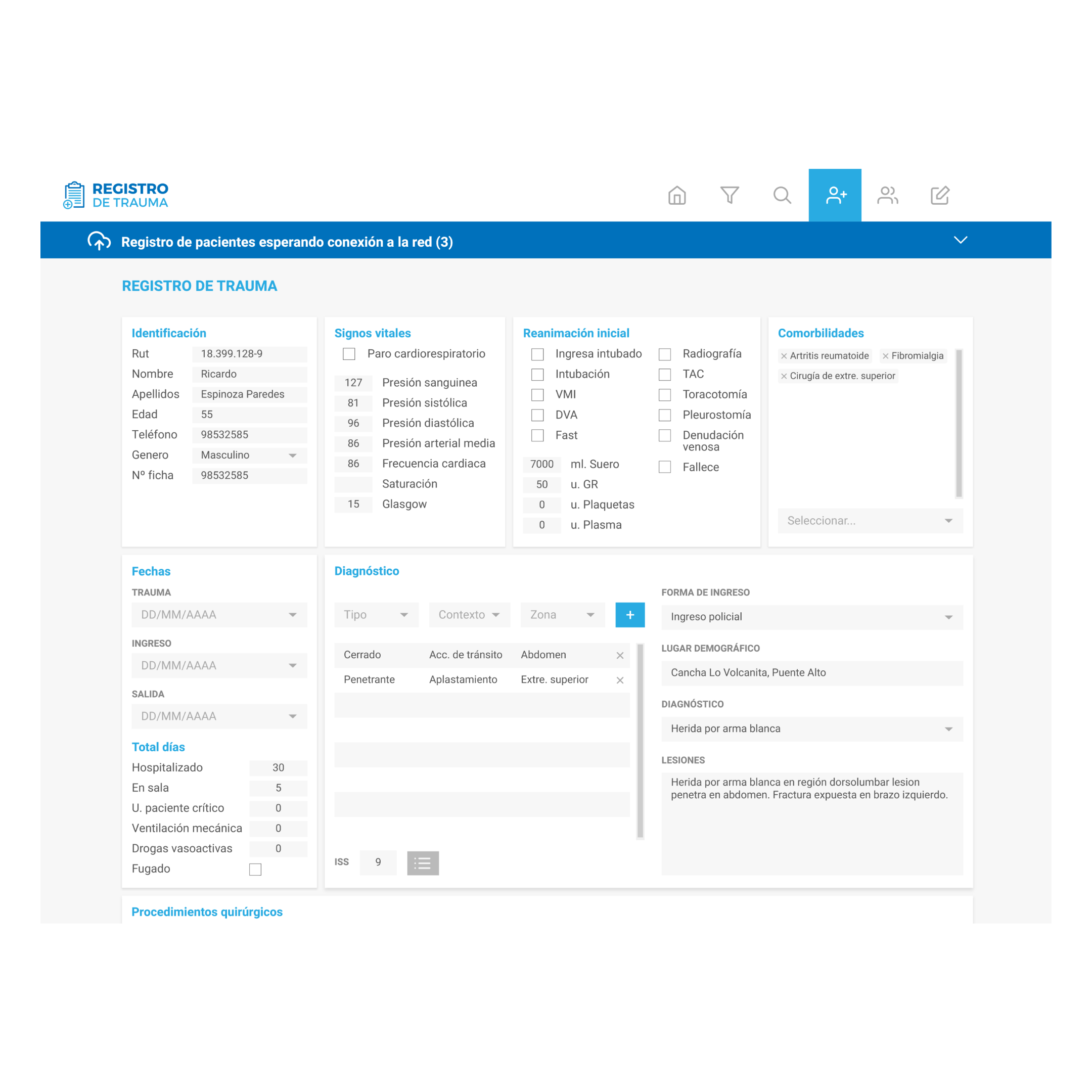 Detail of the standardized system for registering patients and interventions.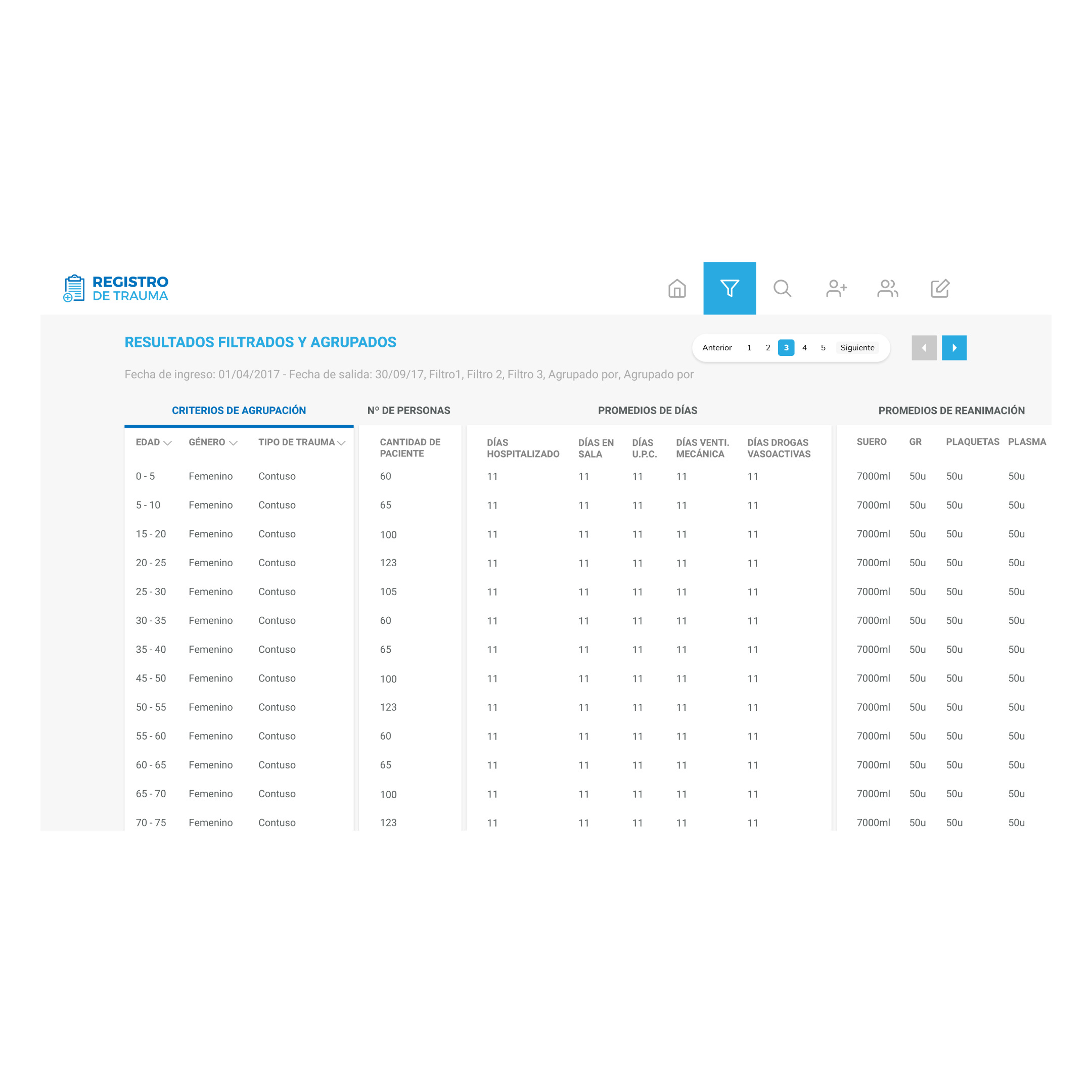 Advanced patient search engine and customization.